At TnP Visual Workplace we do not believe in standard solutions but we like to provide you tailor-made solutions. To improve the visual power of your whiteboard we supply tailor-made whiteboard magnets, according to your wishes. Our graphic designers create magnets with your company logo, corporate identity elements or a self-made symbol. We bring your sketch into a high-quality and visually strong magnet, in every colour and size you like. Whether you'd wish for writable or mat magnets, it is all possible.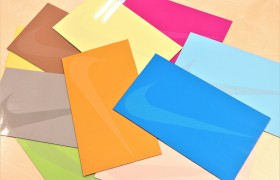 Magnets in your own design or with your corporate identity
Letting your corporate identity be present on your blank whiteboard, creating recognition, visualizing unique symbols on your whiteboard? With the tailor-made whiteboard magnets of TnP Visual Workplace it is all possible. We create magnets that completely meet your wishes, in any colour or size. Your own ideas and any sketches are our starting point, but as Visual Management experts, we would also like to give you extra practical matters to create the best and most durable magnet for long-term use.
Specifications tailor-made whiteboard magnets
provided with a full colour sticker (vinyl extra permanent) that is placed on a 0,8mm thick magnetic foil;
standard finished with a matt laminate (scratch resistant);
option writable: durable whiteboard laminate // // optimal erasable long writable;
standard delivery time of 10-14 days after imprint.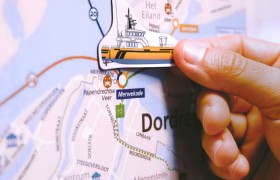 TnP Visual Workplace creates high quality tailor-made magnets. The tailor-made whiteboard magnets contain of a thin magnet with a full colour print and, if you prefer, a matte (anti-scratch) or glossy top, made of sustainable and writable laminate. Every size and shape is possible. The magnets will be cutted precisely, for a very professional look.
Price on request for 100 items or more.
Are you curious about the added value of tailor-made whiteboard magnets for your organisation? We would like to give you Visual Management advise and will send you our first design incl. the quotation, total free of charge. Please fill in the three simple steps and we will contact you as soon as possible.
Step 1

We kindly request you to fill in the form below as complete as possible, so we can contact you.

Step 2

Attach a document with a rough sketch (format) of what the tailor-made whiteboard magnet should generally look like. Any file is possible, even a pencil sketch is sufficient.

Step 3

Under "Your wishes" state whether you have guidelines concerning corporate identity / colour schemes and add as much information as possible regarding your wishes.

Step 4

Send your request. We will contact you within 24 hours and send you an initial no-obligation draft including a related quote.
Your details
Fields with * are required